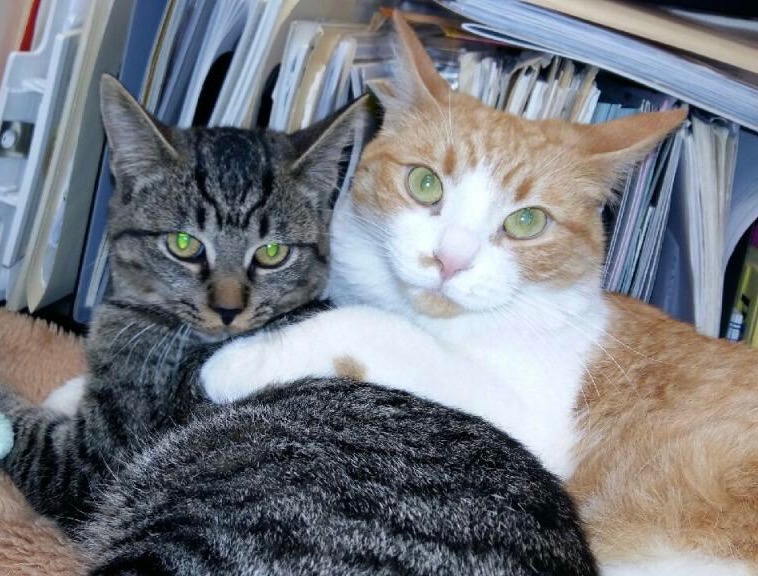 This is Nugget and Nicky. Nugget is the orange one and Nicky is the dark one.
They were both found living outside as kittens and one of our staff members humanely trapped them and brought them to the clinic.
They were supposed to go up for adoption but the staff fell in love with them and Dr. Ted allowed them to stay 🙂
They've been with us for about a year now.
Nugget loves to greet all the clients and their pets when they come into the clinic. Nicky is a little more shy, she will watch from afar.
I'm sure you'll meet them when you come by for a visit !